gocyberbiz.com
2016 newest CE high quality for water sterilization 500mg/h ozone generator mini
2016 newest CE high quality for water sterilization 500mg/h ozone generator mini
2016 newest CE high quality for water sterilization 500mg/h ozone generator mini
Aquapure –   ozone air purifier ionizer ( also called ozone water ) use the latest Quartz Tube & Stainless Steel Electrode technology which is best suited for use with ambient air. You can save lots of costs as they have a long life and high performance.
1.
Ozone output: 500mg/h with dry air ; 300mg with normal air at 3L/min gas flow
2.
 ozone generator:
Quartz Tube& Stainless Steel Electrode
type
3.
High ozone concentration: > 3.0 mg/L at 2.5 L/min
4.
Built in air pump: 1.0-2.5 L/min
5.
Small size: 175 x 94 x 104 mm
5.
Light weight: only 1.5Kg with stainless steel housing
7. Application: 1)air treatment 2) water treatment
8. With handle for easy portability
9. Wall-mounted
| | |
| --- | --- |
| Ozone Output | 0.5 g/h at 2.5 L/min |
| Ozone concentration | > 3.0 mg/L at 2.5 L/min air flow |
| Air Flow | 3.0 L/min |
| Output connections | 5.0 mm diameter |
| Continuous operation | 24 h/day |
| Cooling system | Air cooling, built-in a 15 CFM fan |
| Ozone generating method | Corona discharge, Stainless steel tube |
| Input voltage | 12 V DC |
| Power | 15 W |
| Operating temperature | -10 deg C ~ +40 deg C |
| Storage temperature | -20 deg C ~ +70 deg C |
| Size (L x W x H) | 175 x 94 x 104 mm |
| Weight | 1.5 Kg with stainless steel housing |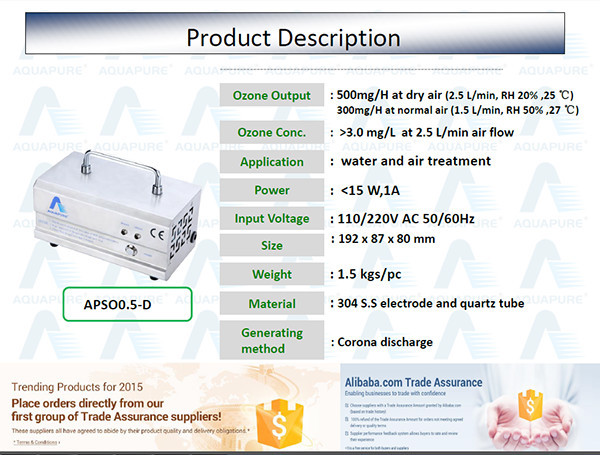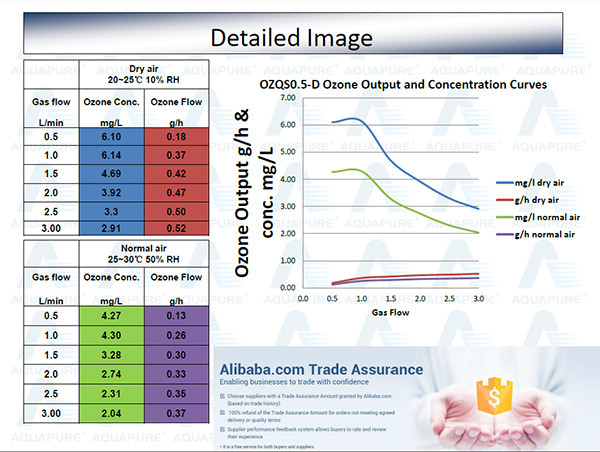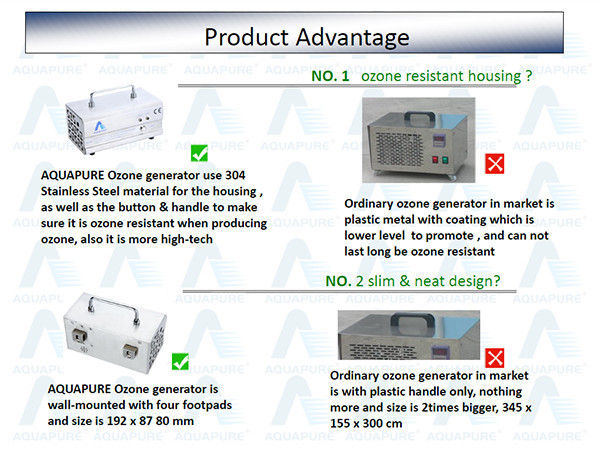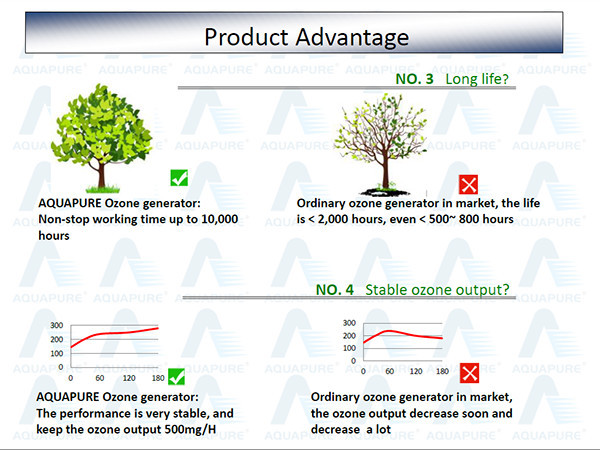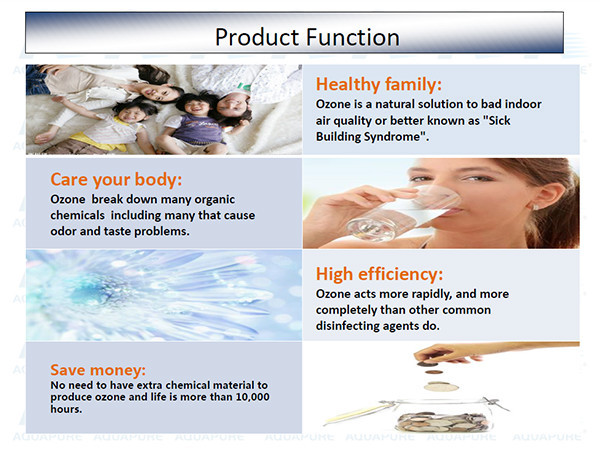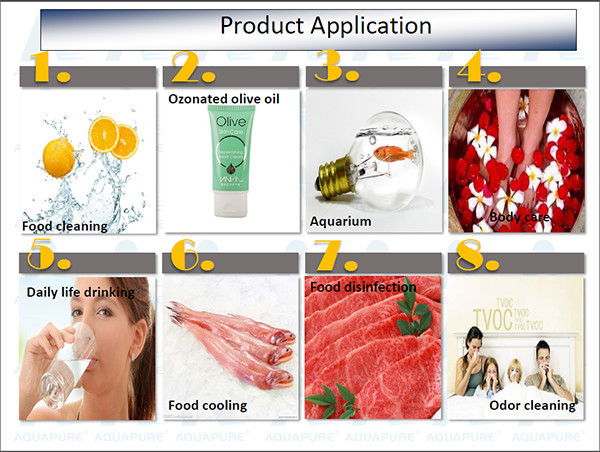 ---
Share this Product
---
More from this collection