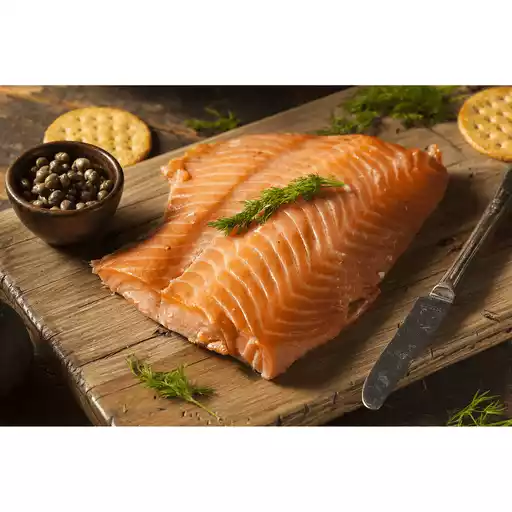 INGREDIENTS
1 Full Plank of Salmon (no skin)

Apple Wood Chips

DIRECTIONS

Mix brown sugar and salt. Rub mixture all over salmon plank. Wrap in plastic wrap and store in the refrigerator overnight or a minimum of 4 hours.
Bring smoker up to 275 degrees. When it reaches desired temperature, rinse salmon plank with water to wash most of the brown sugar/salt mixture off. Place salmon plank on rack and close door. Allow to smoke for 1.5 hours. Enjoy!